Oh so funny… well, what's actually funny is that I flew in to the Frankfurt airport with a big stupid bag, took the train into the city, ate a wurst in the town square because I was trying to to be all local.. and then I walked to the venue with my big ass bag. Sounds fine right? except the walk was 7.5km so that just means I'm dumb. Big, dumb and stupid, that's the way they grow us.
Today is the first day of our tour and we begin at the Hafen 2 in Offenbach am Main. It's a cool club with bounteous amounts of coffee – perfect to fight jetlag. Everyone is happy to be reunited even though it seems like it was 2 days ago or something.
Robert tells us an interesting story about this club and it led me to devise a way to save the economy of the entire world. The city is going to tear down this club to make way for a new school. The demolition will take place next spring and if the club can raise enough money, the city will give (i.e. loan) them money so they can build a new club down the street. Never mind that maybe the city could build the school somewhere else, like, say, next door on the big vacant lot. Or next to the big vacant lot in the neighboring vacant lot. Let's just say there are other places construction could take place but I realize I'm ignoring the bigger picture! So one thing that really gets the economy going is construction. If the government tells everyone that owns a house or a building that they must tear them down and build new ones and the city will loan them the money at, say, 5%… well, global meltdown fixed! Tons of new building, tons of new jobs, tons of loans-problem solved! You're welcome, G20-feel free to call me if you have questions.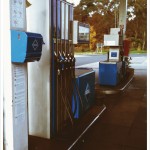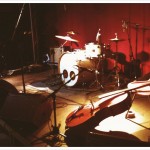 Related show